SKU:#BKCRD58
Research-Based Worksheets and Cards for Collaboration in the Classroom
By the Super Duper® Staff
Grades 2 - 5
Ages 7 & Up
Regular price
Sale price
$46.99 CAD
Unit price
per
Sale
Sold out
We Accept Purchase Orders!

Fully Secured SSL Checkout

30-Day Return Policy
Share
Great ready for Grade 3! Foster vocabulary enrichment and language development through engaging worksheets and captivating photo cards.

Developed by experts in education, The Webber® Core Curriculum Vocabulary Cards and Fun Sheets (Level 3) introduces and teaches 100 curriculum-based vocabulary words. Help students learn high-frequency, research-based curriculum vocabulary words by matching words and their definitions with the colour-coded cards and illustrations. Then have students complete the workbook activities to help them understand and use these critical vocabulary terms. The same illustration appears on the Vocabulary Word and Definition cards.
4 Focus Areas
With the photo cards, students will learn core vocabulary words in four different focus areas that are necessary for students' success in first-grade classrooms and beyond. These focus areas include:
Language Arts (25)
Math (25)
Science (25)
Social Studies (25)
The photo cards bring words to life, sparking curiosity and enhancing retention. These vivid visuals encourage students to connect words with real-world scenarios, making vocabulary acquisition an interactive and memorable experience.
Corresponding Activities
The Fun Sheets present the same core vocabulary words as the photo cards in activities that include:
Definition Match-Up
Comprehension
WH Questions
Vocabulary in Context
Categories
Phonological Awareness
Syllables
Spelling
Writing Definitions
The worksheets, thoughtfully structured and brimming with diverse exercises, provide a dynamic platform for vocabulary acquisition.
Who are these core curriculum vocabulary materials helpful for?
The Webber® Core Curriculum Vocabulary Cards and Fun Sheets are designed to build vocabulary skills in students in grades 2-5 and children ages 7 and up. Level 3 is ideal for learners ready to build upon foundational language skills and explore more advanced concepts in preparation for first grade and up.
The Core Curriculum photo cards are ideal for the Speech-Language Pathologist (SLP), special educator, classroom teacher, or reading specialist. The workbook activities can be used independently or as a companion to the photo cards with a whole or small group, one-on-one during therapy sessions, for homework assignments, or as a simple assessment.
The Webber® Core Curriculum Vocabulary Cards include: 
100 pairs of colour-coded, match-up vocabulary cards (200 cards total, 2½" x 3½")
25 vocabulary words each for Language Arts, Social Studies, Science, and Math
Instruction booklet
Storage tin
The Webber® Core Curriculum Fun Sheets include:
104-page Fun Sheets activity workbook
View full details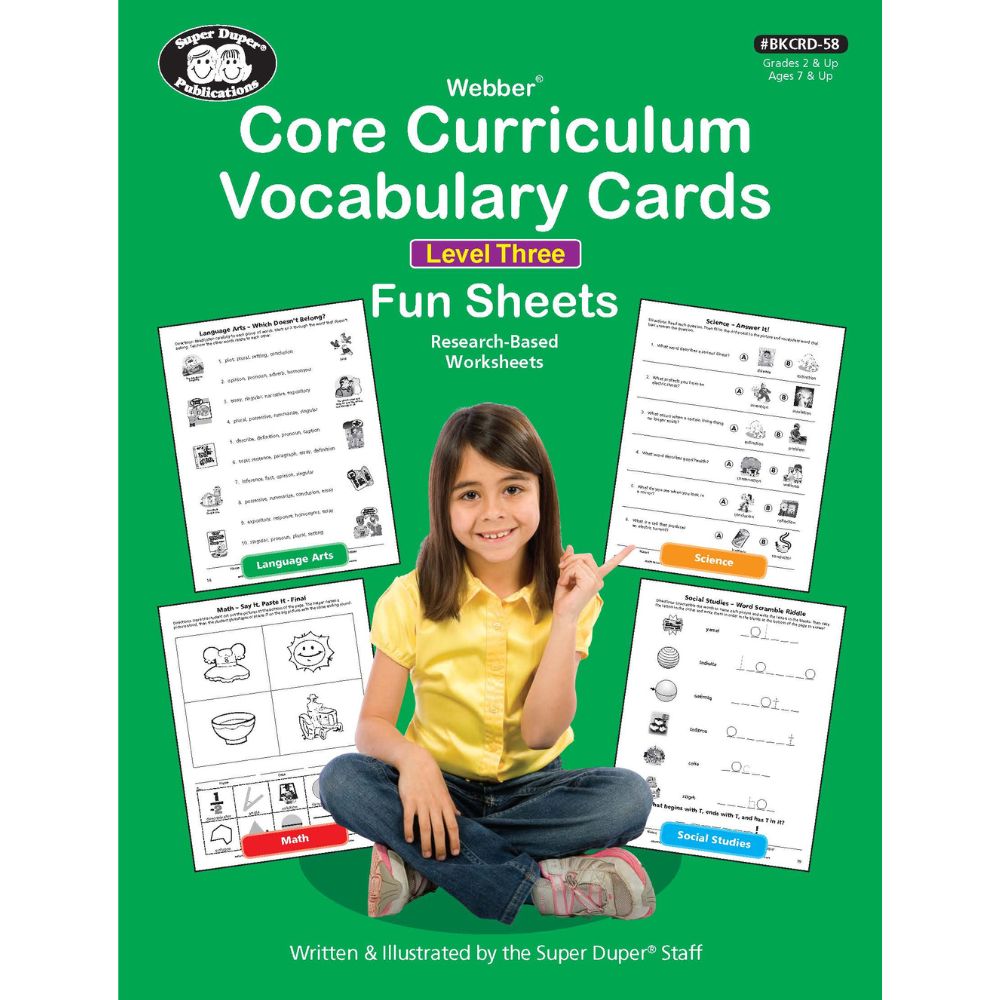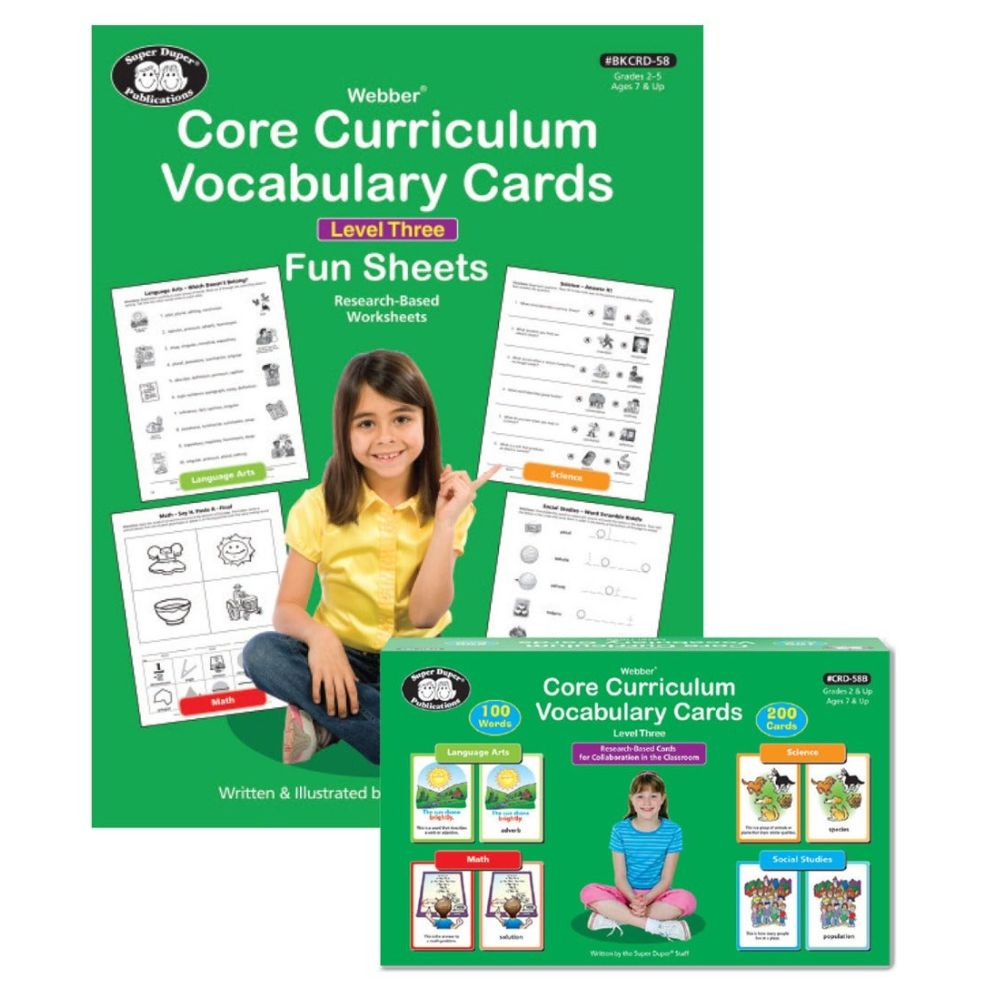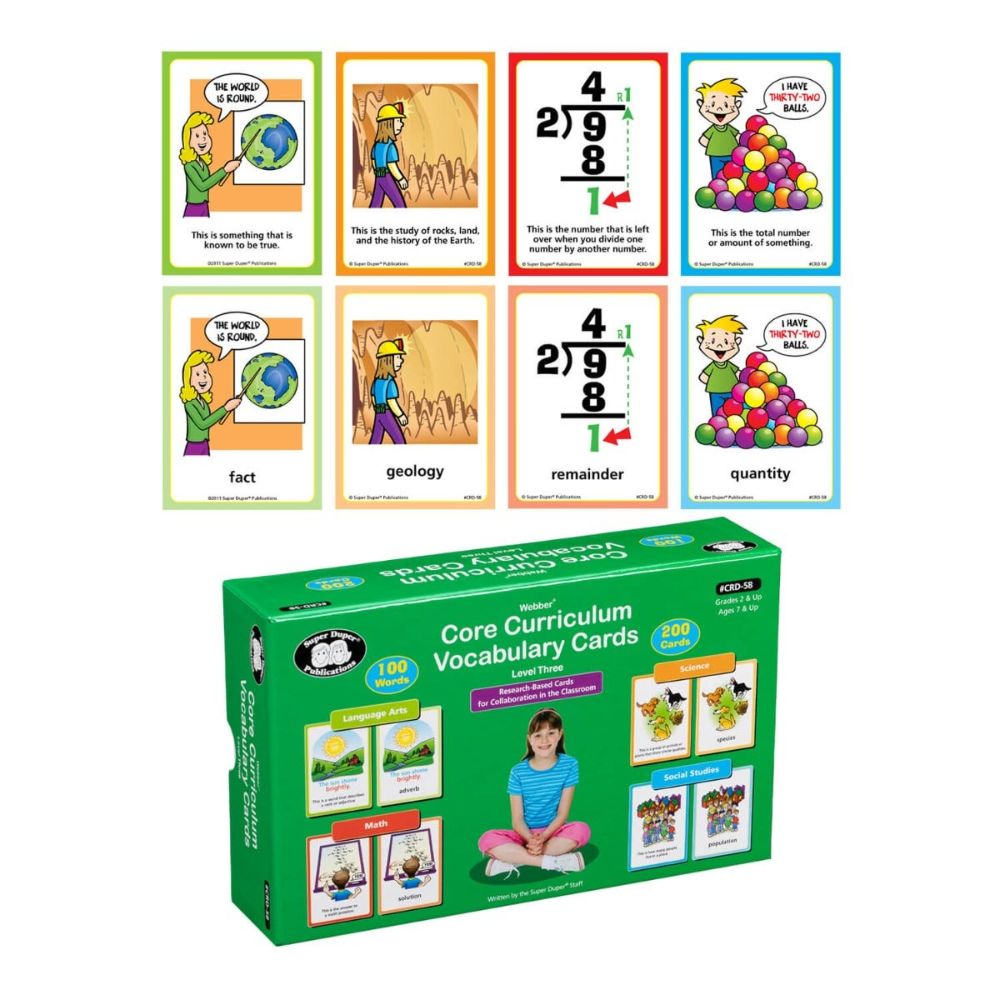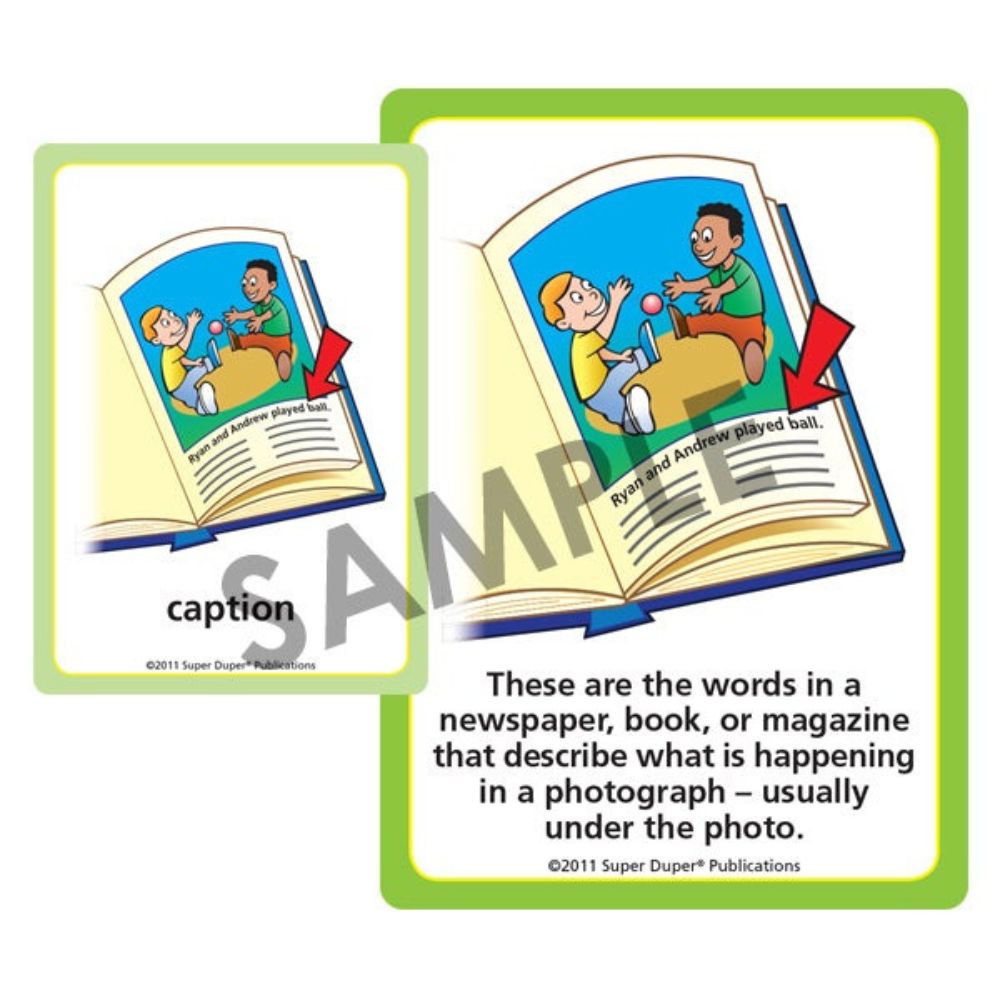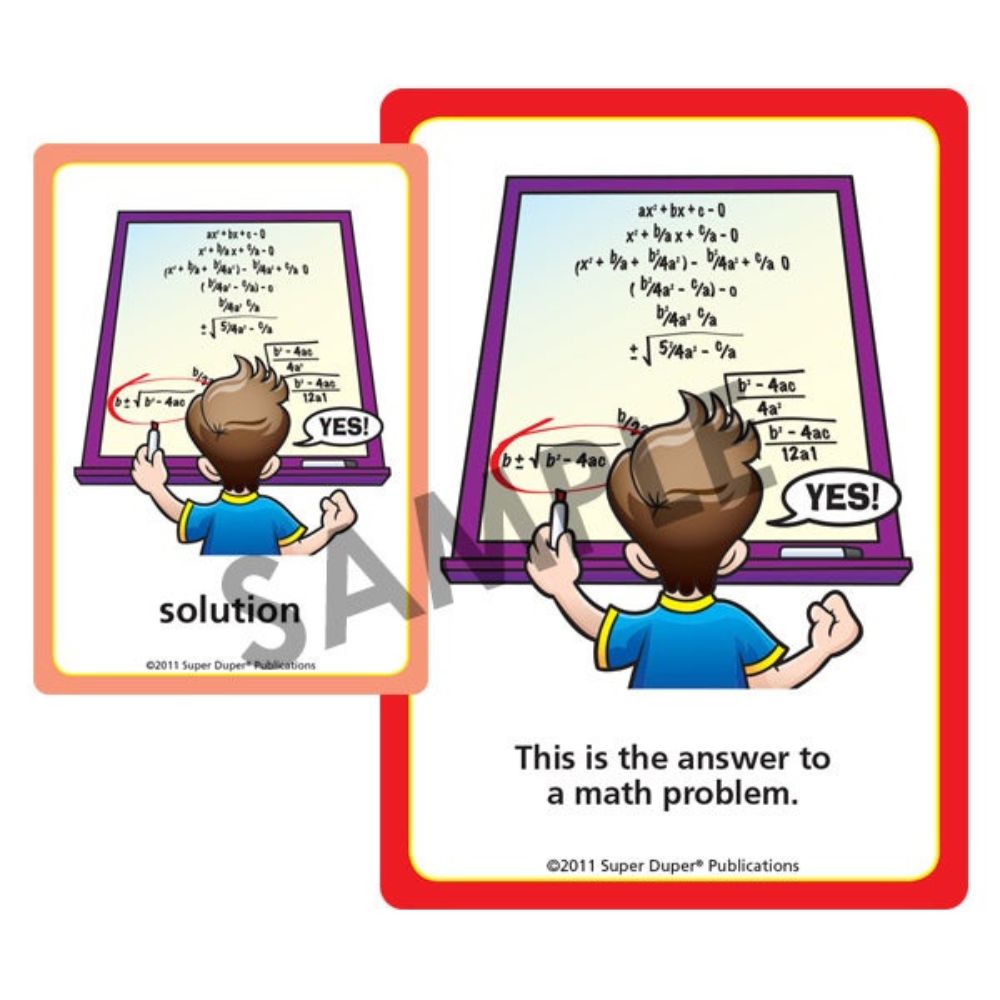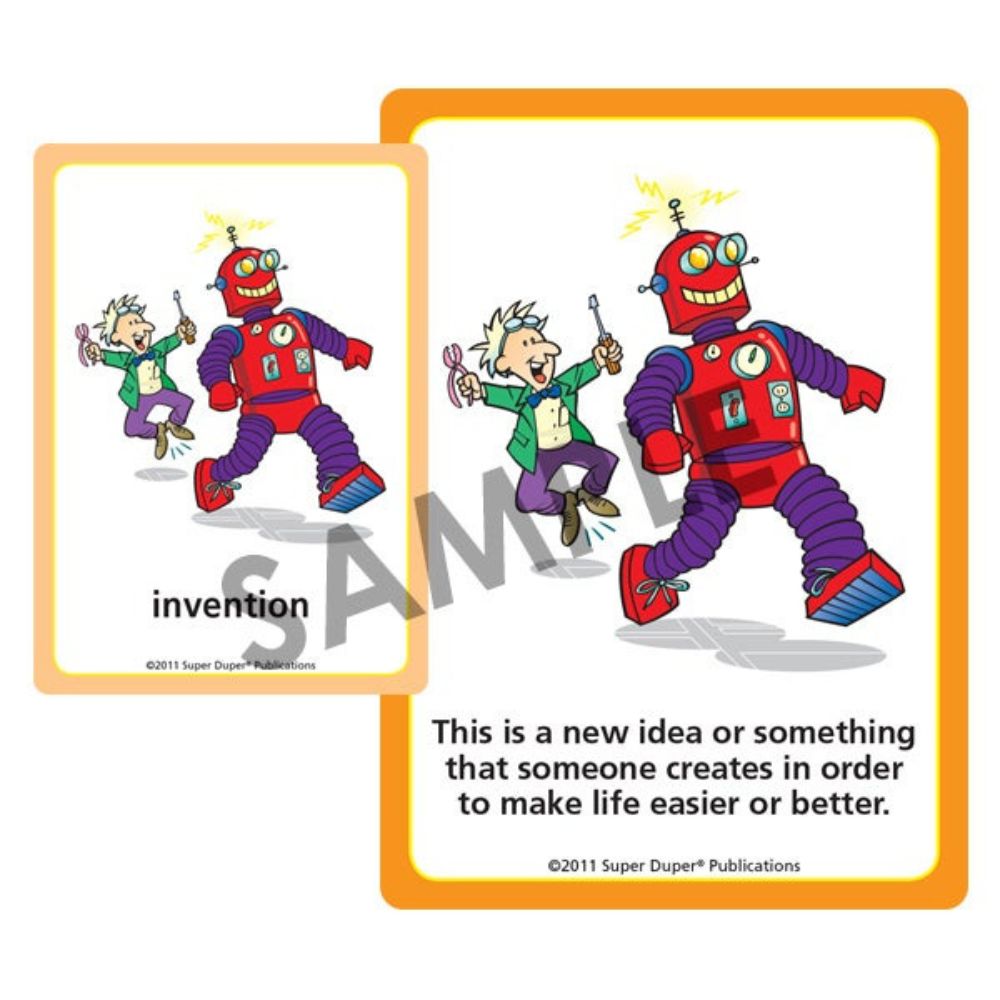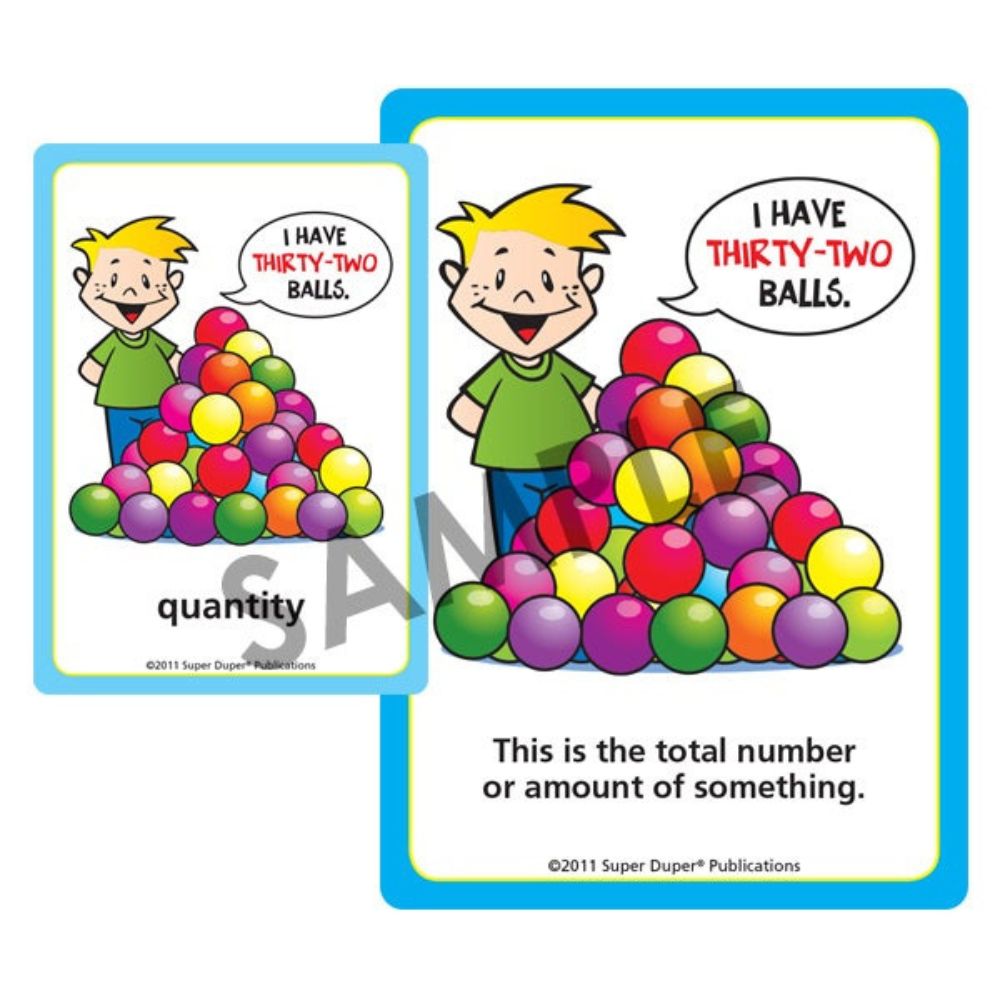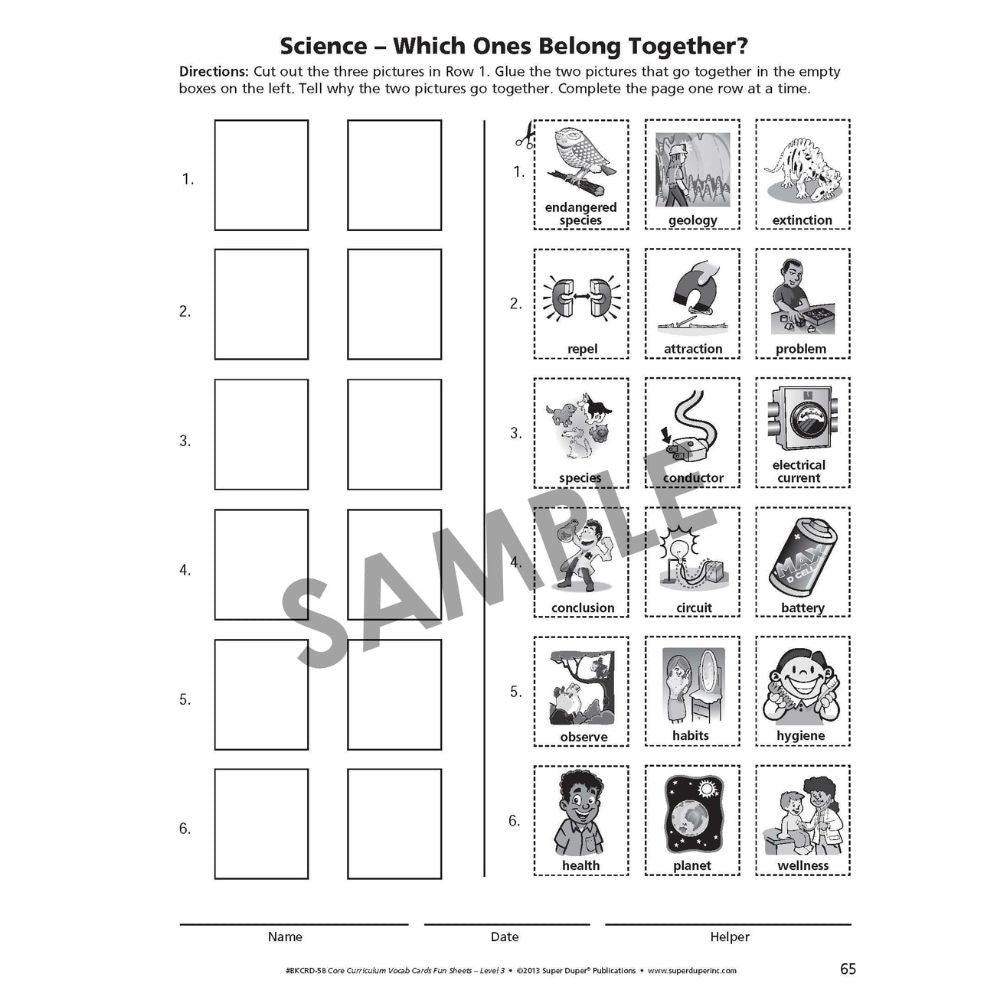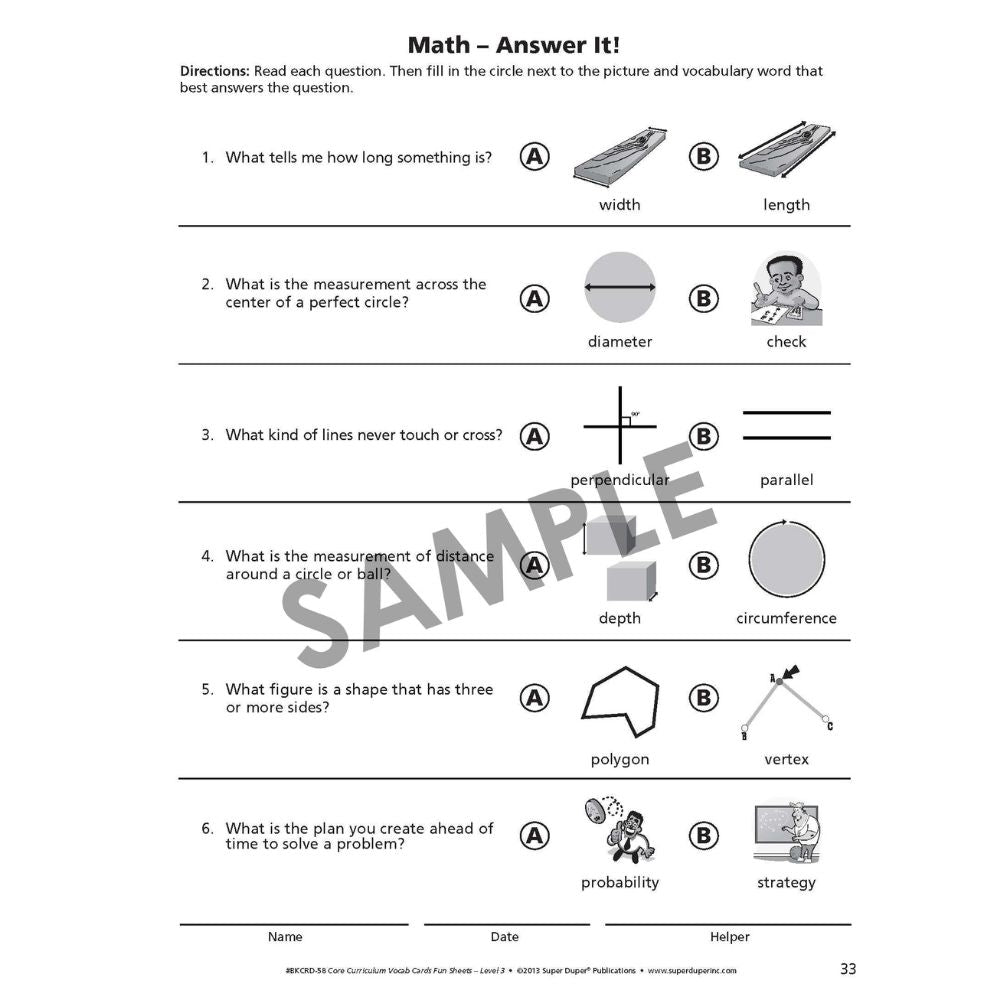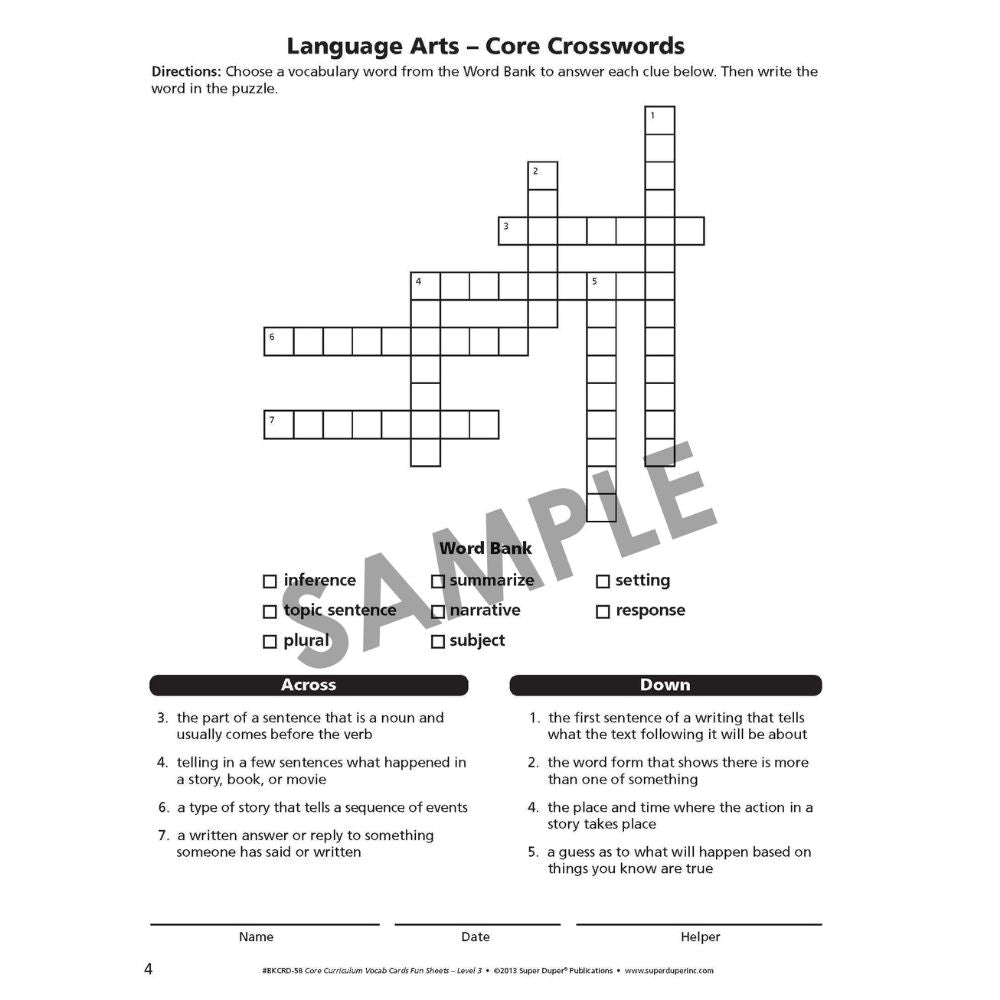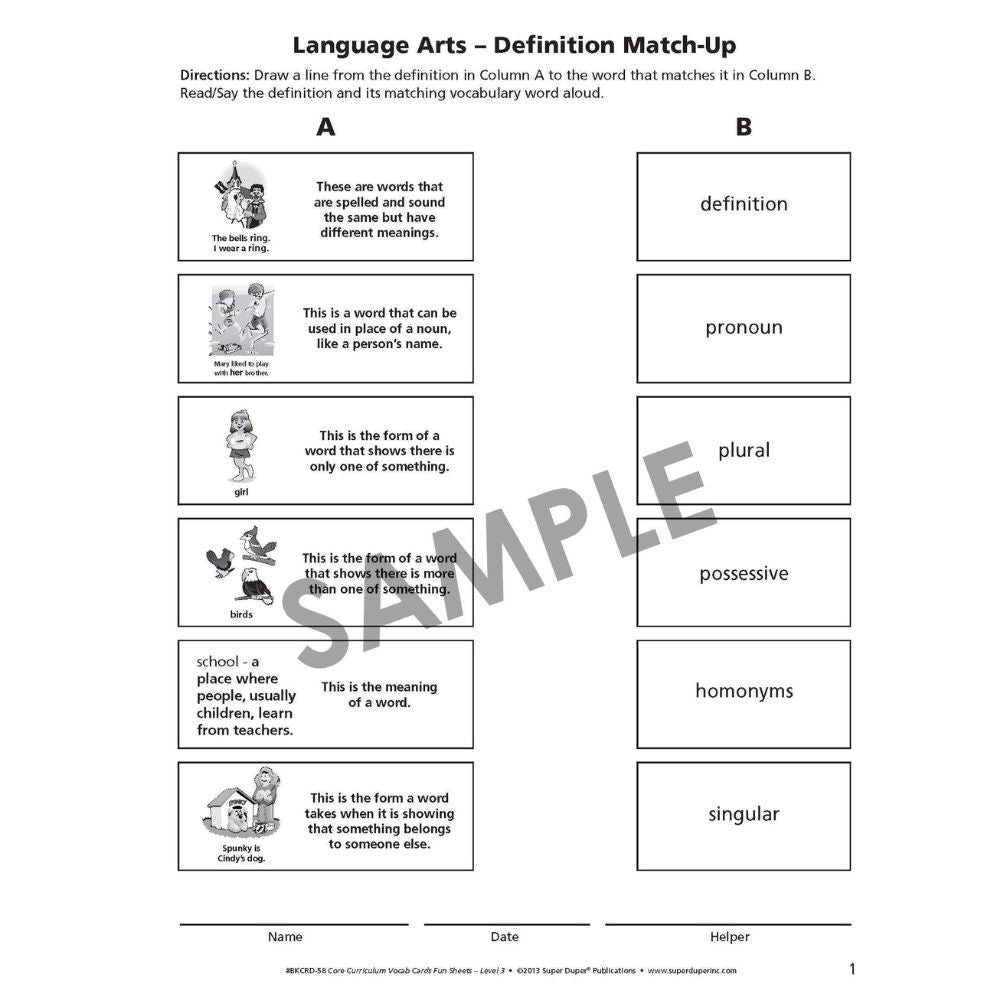 Core Curriculum Vocabulary Fun Sheets in 60 seconds!